Linden House Condominiums are located in Stamford, Connecticut, is a pet friendly complex located conveniently near downtown Stamford, Glenbrook train station, public transportation, & the highways. The laundry in-building and reserved parking provide the ease of living within your home quarters. The playground in the middle of the complex is a great way to keep children and friends entertained. 
Linden House Condos in Stamford, CT has a total of 180 units offered in 1, 2 & 3 bedroom configurations. All within minutes of the exciting and convenient atmosphere of Stamford town living and ambiance of Fairfield County. 
If you are interested in buying, selling, renting a condominuim in Linden House, please call us today at 203.822.8310. We make it easy…tell us your needs and we will do the rest!
~ Recent News ~
The Spring condo market is building momentum and activities improving year-over-year. Sales prices are rising and interest rates continue to be historically low making today an ideal time to list your property or purchase your new home. Call us today at 203.822.8310 to put our condo expertise to work for you.
~ Powerful Search Tools~
We use the power of the Internet to provide much broader exposure, and greater value to our clients than more traditional approaches. This is one of the many reasons why we are recognized as the leader in the sales and rentals of condos and townhouses in Fairfield County, CT. Our advanced utilization of the Internet, allows buyers seeking condominiums an easy experience to narrow down what they are interested in. On the sellers side, it further enables your property to be quickly found, and evaluated by potential buyers. Our methods benefit all, and we allow for leisurely research, with easy access to us at the appropriate time.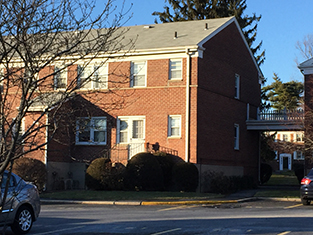 ~ Interest Rates & Qualifications~
This is the major change:  Eligibility requirements for buyers have increased dramatically! No longer are 5% or 0% down, little or low scrutiny of application data accuracy tolerated. Now the norm is close to 20% down, proven income verification, and no more that 33% of income for mortgage, interest, tax, and condo charges. Although this is the case, sub 4% mortgages are now available, helping the affordability formula work to the buyers advantage. We are experts in assisting you in steering through this difficult process, and would be pleased to advise. Always use experts, avoid novices, and ensure that your qualification, and contract negotiations are synchronized.